Hard CORE Exercises Made Simple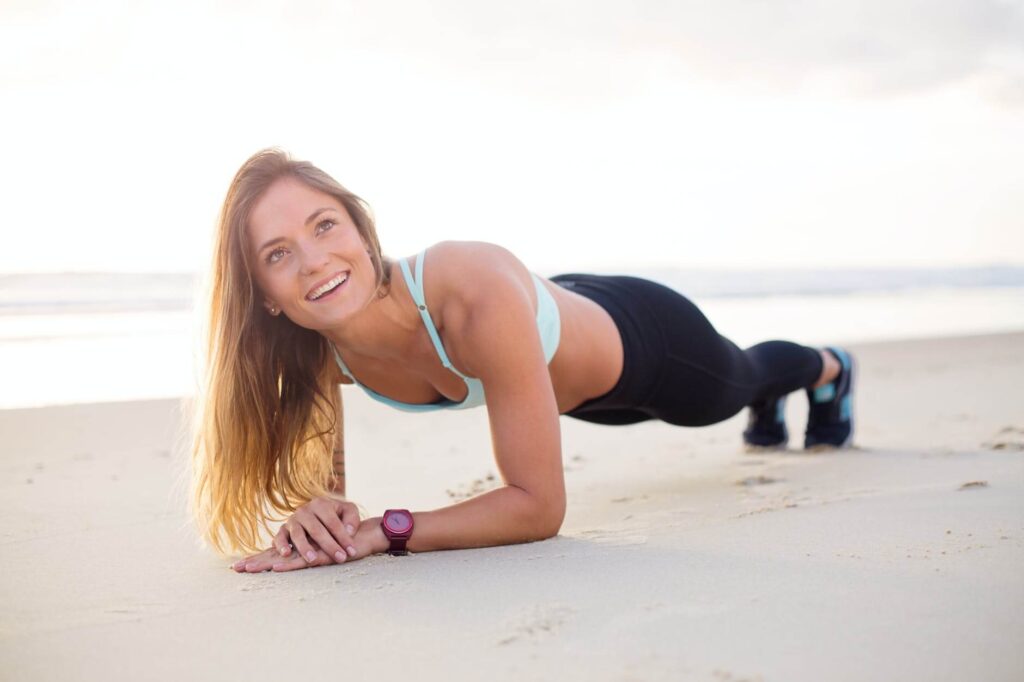 When I was a child, I was fascinated by the advertisements on the back covers of comic books (yes, I did read comic books, long before the age of Kindles and Smartphones!).  Among those ads was a familiar one selling an exercise program called "Charles Atlas".  It depicted a scrawny fellow at the beach getting sand kicked on him by a muscle bound man who seemed to be popular with all the pretty girls.  Once our scrawny friend completed the Charles Atlas program, he had muscles, girls, and fame too.
Years later I had the opportunity to find the vintage exercise program in a box of old papers.  It was a fascinating read with my physical therapy perspective.  The program centered around what we now call "isometric exercise".  Isometric exercises are geared at increasing muscle strength by creating a very intense muscle contraction with little to no movement of the involved body joints.  For example, if you place your palms together and press them firmly against each other, holding for 5-10 seconds, you will become aware of the muscle contractions in your arms.  The result is a strong contraction of the muscle with no actual motion in the wrists, elbows or shoulders.  We have used these types of exercises for decades in physical therapy for patients who have just recovered from surgery.  We want them to start strengthening the muscles, but do not necessarily want joint movement which may slow the healing process or disrupt the surgically repaired bone or tendons.  
In addition to the clear advantage these exercises offer to people recovering from surgery or trauma, there are several others that would benefit all of us looking for an effective and simple workout.
1. The exercises rarely require any fancy equipment.
2. The exercises are extremely safe.
3. They are very efficient.
These benefits make exercise accessible and simple enough to incorporate in your daily routine! While you may not be like that scrawny fellow in the Charles Atlas who will workout to get the pretty girls, isometric exercise provides us with a way towards better health. Isometric exercises provide us with the strength training we need to improve our muscle performance. 
So why not start with an important muscle, your core! 
Core exercises…
Here are some Isometric Core Exercises that you can do:
1. Lying on your back on a firm surface with both knees bent, simultaneously lift one bent knee up and meet it with the hand on the same side, both parts pressing together equally. Hold the effort for 5 seconds, exhaling as you exert. Alternate right and left sides for 10-20 repetitions.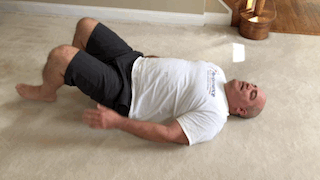 2. Standing at a counter, put a stool/box in front of you.  Place both hands on top of the stool/box with arms straight.  Try to push the stool downward with your hands, holding for 5 seconds, 10-20 times.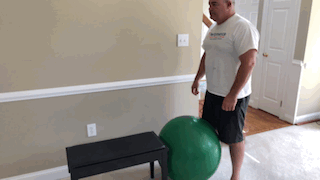 3. Stand right next to a wall.  Clasp your hands together with arms and elbows straight out in front of you.  Try to push the wall over with the arms/hands, as if you were sweeping the arms sideways like a baseball swing.  Hold 5 seconds, 10-20 times.  Repeat for the other side.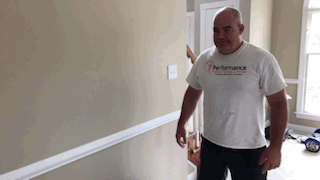 It doesn't get any simpler than that.  Now I admit that you will not see these exercises in any of the popular fitness magazines.  But thousands of my patients would argue they were the most effective exercises they ever did.  Charles Atlas would agree!
Looking for our other core exercises that we love to show our patients?!
We explain them all, and will even throw in an extra bonus core exercise that is RARELY done!