The Do's And Don'ts To Exercise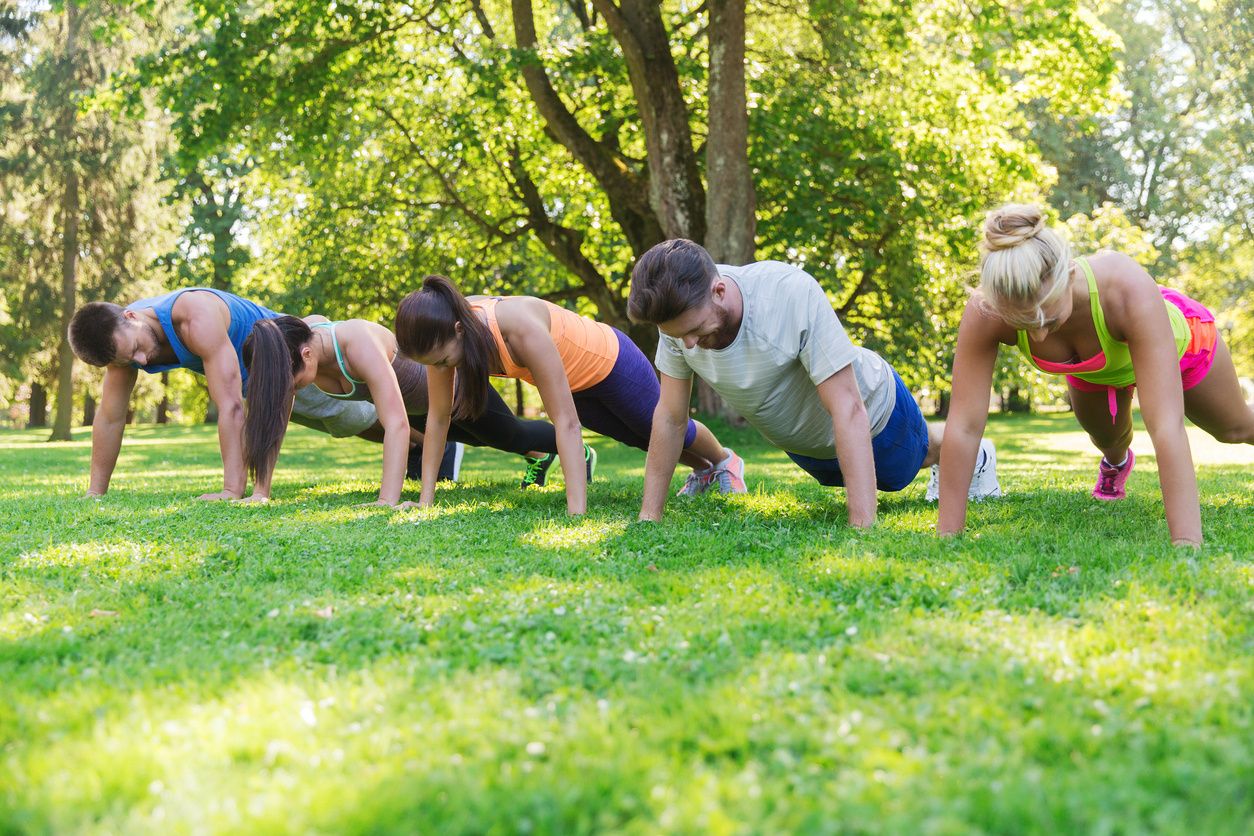 Does this sound like you? "I totally stopped exercising since it was crazy busy." "I swore I was gonna start back in the gym after the New Year." "I'll start exercising in the spring!" Sound familiar?
At different times of the year we see an influx of clients coming back to our fitness center after a 1 week (or one month!) away from exercising. Everyone has renewed motivation to get back to exercising, or has new goals of getting rid of that weight gain (guilty as well!). Perhaps unlike many fitness centers, most of our members have some muscle, joint or bone problem that makes them vulnerable to injury. Everyone seems to be nursing a sore back from either too much activity, or too little activity! Without returning to exercise smartly, we all can hurt ourselves. We know that good health is a journey, filled with ups and downs.
Here are the general guidelines we give our clients with back pain that will help you as well if you are re-starting your exercise routine like me: (remember, not all advice applies to everyone!)
1. DO – Start up again doing 50% the volume that you did the last time you exercised. Do this reduced volume for 2 or 3 sessions before ramping back up.
2. DO – Spend up to half your time stretching. Yes, stretching counts as exercise! In fact, for some of us, if stretching was the only exercise done, it would benefit us greatly! Think stretching is not a good workout? Try doing yoga and tell me stretching isn't a workout!!
3. DO – Exercises standing up. Why? Standing burns more calories than sitting, and standing is generally safer than sitting because you are distributing weight over more joints than sitting. The exceptions are cases where you might have a narrowing of your spine (stenosis), or severe arthritis in your back.
4. DO – Exercises on one leg! This forces you to use less weight (safer!), while working on core stability and balance. (who can't use better balance).
5. DO – work your abdominals. Strong abdominals make everything better. It doesn't matter how out of shape you think you are, you can make them work better! We love planks or isometrics using a gym ball.
6. DON'T – Buy that junk you see on TV! I don't care if the lady from Shark Tank likes it. Almost all that stuff sold on TV (or facebook) has no basis in science. Your best equipment is your own body weight and a brain filled with knowledge on how to use it! Both are free, and just need to be used.
7. DON'T – Do it alone. If you are unsure of something, you may be doing it wrong. If you do it wrong, you may get hurt. Don't be that person! Ask an expert! Who should you ask? (besides me?) Not the guy on the treadmill next to you, that's for sure. Just because someone knows what fixed THEIR back pain, doesn't mean they know how to fix YOUR back pain. Ask someone with lots of letters after their name that took them a long time to get.
So, it is well beyond the purpose of this article to teach you everything there is to know about back pain and starting an exercise program. You know that. However, these general tips can go a long way in you feeling better, while keeping that resolution going! Now please get those cookies away from me!!!